Leading Edge Fall Protection Systems For Roofs
---
As the leading designer and installer of rooftop fall protection systems in North America, Flexible Lifeline Systems has designed hundreds of miles of roof fall protection systems for a variety of industries.
Roof Fall Protection Systems
According to OSHA, there is no safe distance from an unprotected leading edge such as a roof. Solutions are available for both low and high sloped roofs. From passive fall prevention solutions to active fall arrest systems, our roof fall protection systems are designed to be user-friendly and non-intrusive while providing continuous, uncompromising safety while working at height.
Experts In Roof Fall Arrest
As the industry leader, FLS is acknowledged as the only true turnkey provider of innovative fall arrest solutions. We set the standard for fall arrest capability, quality and efficiency.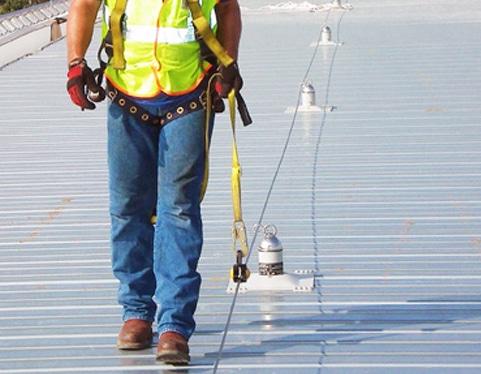 Applications For Roof Fall Protection