FLS Fall Protection for Roofs
Turner Construction Company was selected as the General Contractor for the construction of the new UTSA Large-scale Structural Testing Facility in San Antonio, TX. The new 15,000 SF large-scale structural testing facility provides researchers the ability to test real-size structural systems and components.
Turner looked to Flexible Lifeline Systems for rooftop fall safety expertise on the project. The FLS scope of work included the engineering, design, and supply of a 255ft long rooftop fall protection system.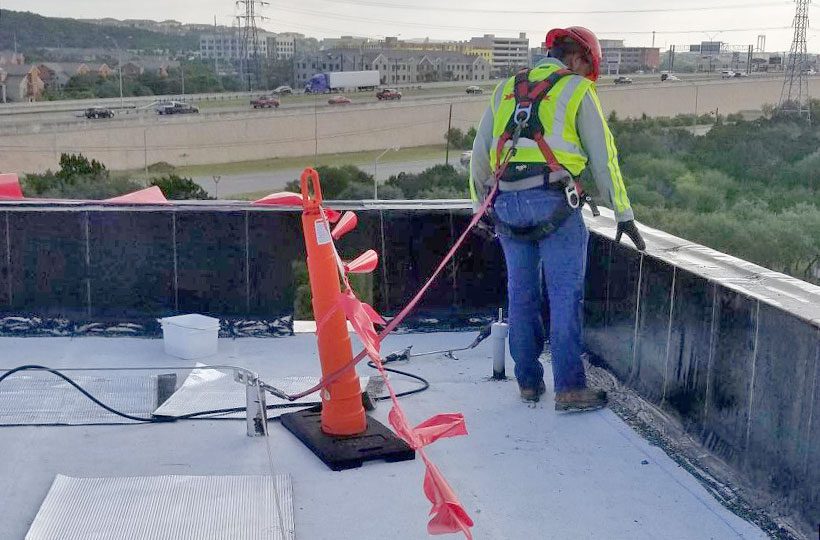 Project Details
The FLS design included a structural analysis of the new building and a rigorous approval process to prove that the FLS system was a substantial improvement over the system originally specified for rooftop fall safety.
The FLS system was designed for continuous fall-arrest for two (2) users.