Rooftop Lifeline Fall Protection for New Construction
Bruce and Gloria Ingram Hall, also known as the Engineering and Science Building (ESB), is a state-of-the-art facility with five floors focused on academics and research. The $120 million new construction project features 166,851 gross square feet of classrooms, offices, and research space.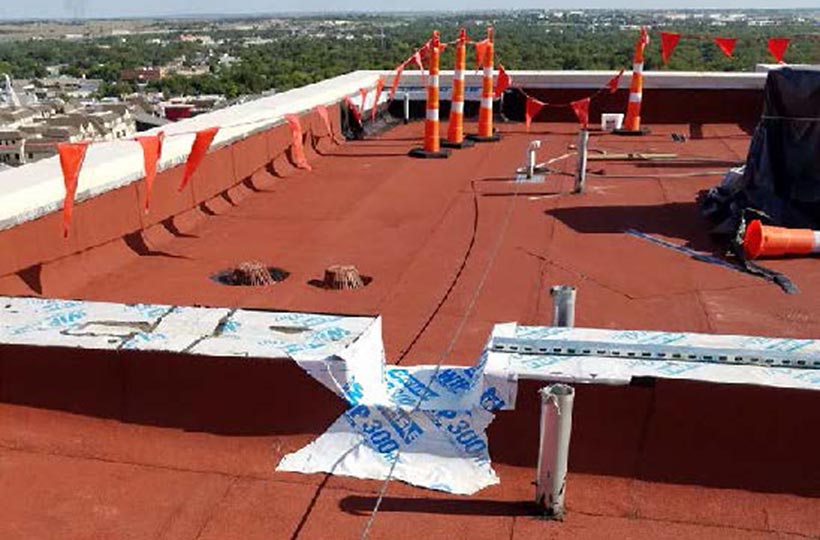 Project Details
Flexible Lifeline Systems' scope of work included the design, supply, and installation of four Multi Span Lifeline systems. Two systems were positioned on Roof A and two systems on Roof B starting from the hatch and running the parameter of the rooftoop.
The lifeline system was specified by the architect from project inception. Universities across the USA are beginning to adopt fall protection into any new building or major remodel project on their campuses in order to protect lives and comply with fall safety regulations.