FLS Fall Protection for Roofs
Olam is a leading agri-business operating from seed to shelf in 70 countries, supplying food and industrial raw materials worldwide. Multi-Span Lifelines were needed on the peaks of three roofs to allow safe access to the roof for periodic maintenance.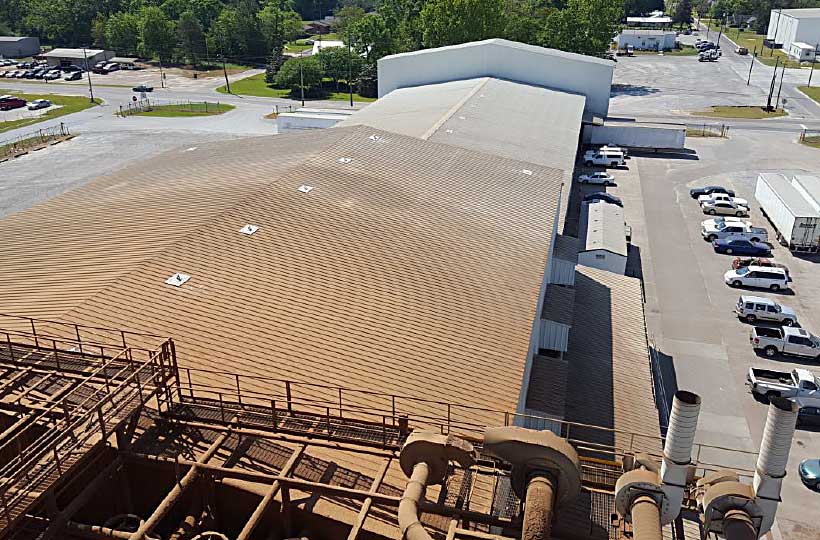 Project Details
FLS designed three Multi-Span Lifeline Systems (33', 113' and 210') to access the roof on 2 buildings at the Brooks Peanut Co. shelling factory (a subsidiary of Olam Edible Nuts). The lifelines are to be used with a rope grab kit to access the entire roof area. When walking close to the corners, redirect posts were installed to prevent a swing fall.
The metal trapezoidal roof sheet is 26 gauge (5.5 mil). Upon engineering design analysis by FLS' structural engineer, Michael Bailey, the roof sheet would not be sufficient with a typical connection detail. In order to distribute the loads sufficiently so that the roof sheet can handle the application, FLS designed and fabricated 1/4×24"x38" spreader plates to fix to the roof, and the the KeeLine baseplate (LABASUS10) attached to the spreader plates.