Overhead Cable System for Railcar Loading and Unloading
Katoen Natie is a multi-national logistics provider and port operator with headquarters located in Antwerp, Belgium.
Their new facility in Hutchins, TX is a major project at a half-million square feet. The company plans for this plastics transport hub to eventually reach 2.5 million square feet. The space has direct railroad access, served by Union Pacific, and requires Katoen employees to access the tops of railcars multiple times daily.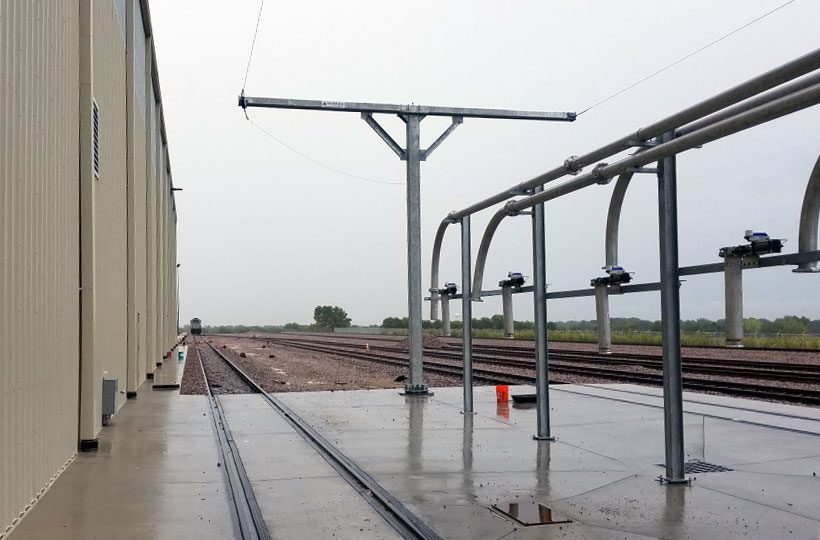 Project Details
FLS designed, fabricated, and installed gallows with connected overhead horizontal lifeline systems. These systems allow Katoen employees to safely access the tops of bulk railcars where they are responsible for unloading plastic pellets from Texas' gulf region that are packaged, loaded, and shipped by containers to ports on the West Coast.