FLS Fall Protection for Energy
Lubrizol is a large refiner and blender of Petroleum additives. Their building was receiving a new roof, and they needed a fall safety solution to go along with it. This project was undertaken specifically for re-roofing in 2018, then quarterly roof inspection and maintenance.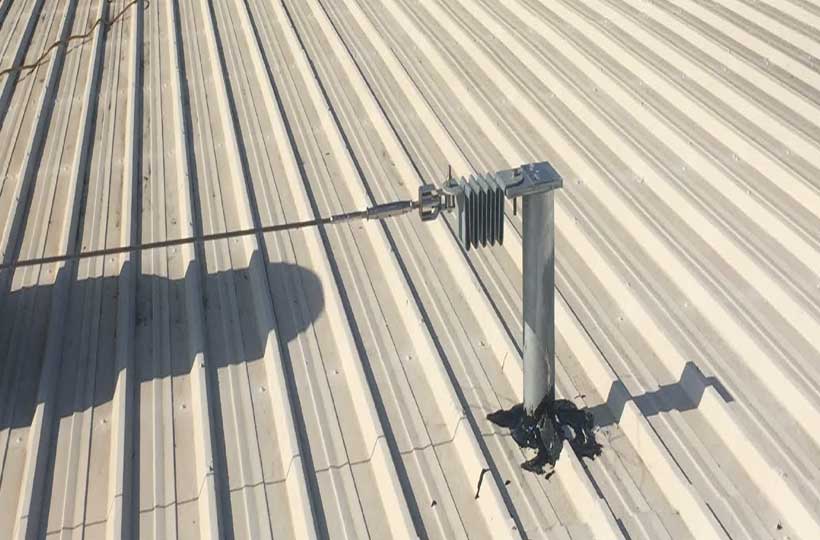 Project Details
Flexible Lifeline Systems designed, installed, and engineered an 85 feet long Multi Span Lifeline System with eight redirect anchors. The system was designed to support up to three users. The Multi Span Lifeline System was designed with rigid posts attached to the building structure below the existing roof deck.