FLS Fall Protection for Rooftops
CareSource is a leading non-profit public sector managed care company. It is the largest Medicaid plan in Ohio and is second in the United States.
The company is Dayton, Ohio's biggest employer, with about 2,100 employees working in four different buildings in the downtown area. They plan to consolidate many of those employees in a new 7 story building under development in the area.
As part of the construction project, they contacted FLS to implement OSHA compliant fall protection measures for the building's rooftop workers. An aspect of this work included testing and certification of the fall protection solution.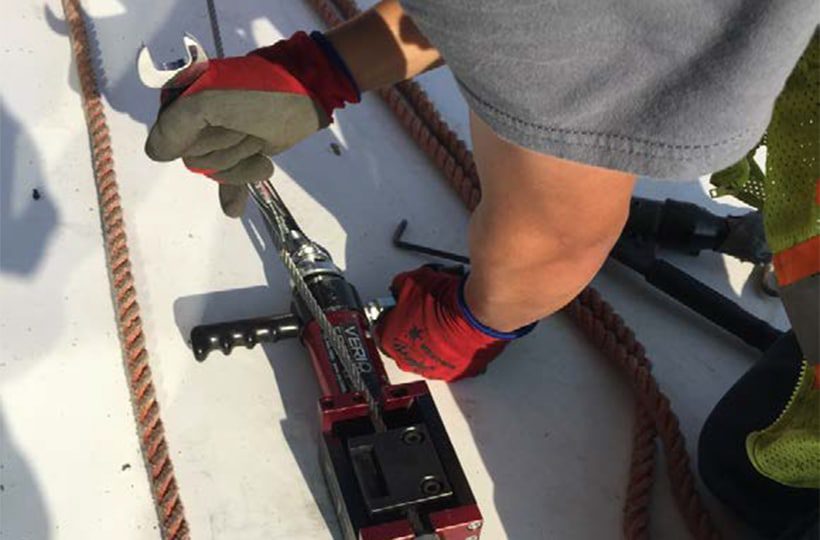 Project Details
The building specification required a window washing system and roof maintenance fall protection. FLS Engineers analyzed the fall hazards and provided an OSHA compliant system that includes horizontal lifeline systems on leading edges around the parameter of the rooftop along with strategically placed tieback anchors to accommodate window washing personnel.