Rooftop Horizontal Lifeline Systems For Fall Arrest
FLS Horizontal Lifeline Systems are versatile, economical solutions that equip rooftop workers with continuous, active fall protection. A single horizontal lifeline allows up to three workers to perform their tasks with complete fall protection. Because workers are continually attached to the safety line, Horizontal Lifelines make it possible for workers to safely access all areas of a rooftop.
The FLS Horizontal Lifeline has created a revolution in fall arrest system design through the use of energy absorbing anchorage posts. In the event of a fall, energy absorbing anchorage posts disperse and minimize loads applied to the rooftop. This feature allows application across virtually all major roof types including relatively delicate roof structures without costly penetrations and closures.

Multi-User Systems

Engineered to extend fall safety continuously for the number of users you require.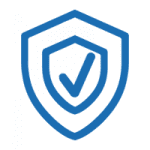 Durable Construction

Long-lasting multi-span lifeline systems made from Grade 316 stainless steel wire and brackets.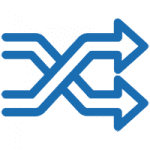 Versatile Applications

Used in a variety of industries;
roofs
,
overhead cranes
,
pipe racks
,
railcars
, and many more.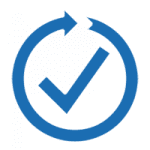 Continuous Safety

Intermediate supports and cable shuttles allowing users to pass through without disconnecting.