Freestanding and Portable Fall Protection
FLS offers a wide range of Portable fall arrest solutions. From simple freestanding single point anchors to remote controlled, drivable and height adjustable solutions, we have a portable fall protection solution for nearly every fall hazard imaginable.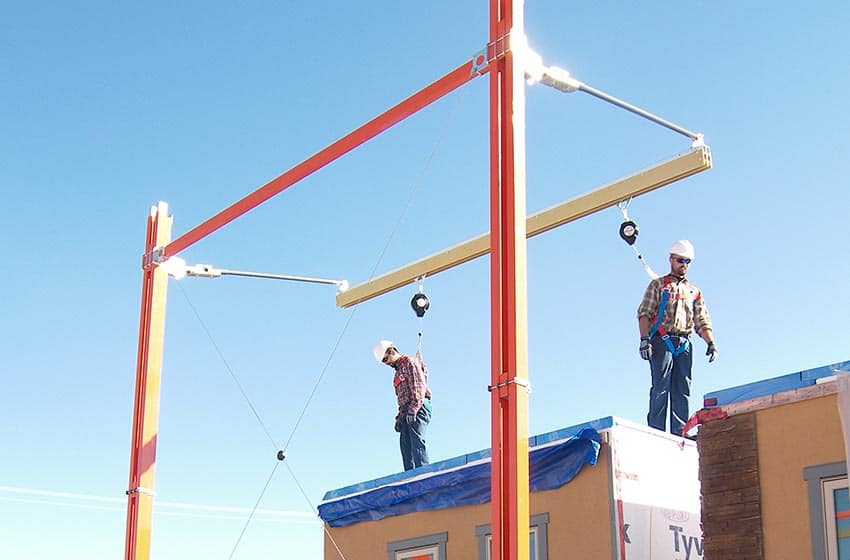 This system provide a portable fall arrest rail in lengths up to 24' and available in both fixed and height adjustable versions.
Rectangular framed portable fall arrest rail with lengths up to 34'. Available with single and double rail option and a variety of fixed heights.
A portable access stair often used to provide access to the top of tanker trucks and to protect workers while on top.
Combines a freestanding stair access system with fall arrest anchorages to provide both access and tie-off. Height adjustable and available in heights up to 18'.
Portable Horizontal Rail with A-Frame supports. Available in heights up to 32' and lengths up to 38'
The ultimate solution in portable fall arrest. Highly configurable and even available in remote controlled operation.
For more information on our engineered fall protection solutions for aircraft hangars and aircraft maintenance, contact our fall safety specialists.