FLS for Warehouse Fall Safety
Latham Pool Products is the leading manufacturer of in-ground residential swimming pools and components in North America.  Latham Pool Products, Inc. was formerly known as Pacific Pools. The company was founded in 1956 and is headquartered in Latham, New York. It has locations in the United States and Canada. Latham Pool Products, Inc. is a former subsidiary of Vesuvius plc., and has recently acquired Viking Pools, a longtime customer of FLS.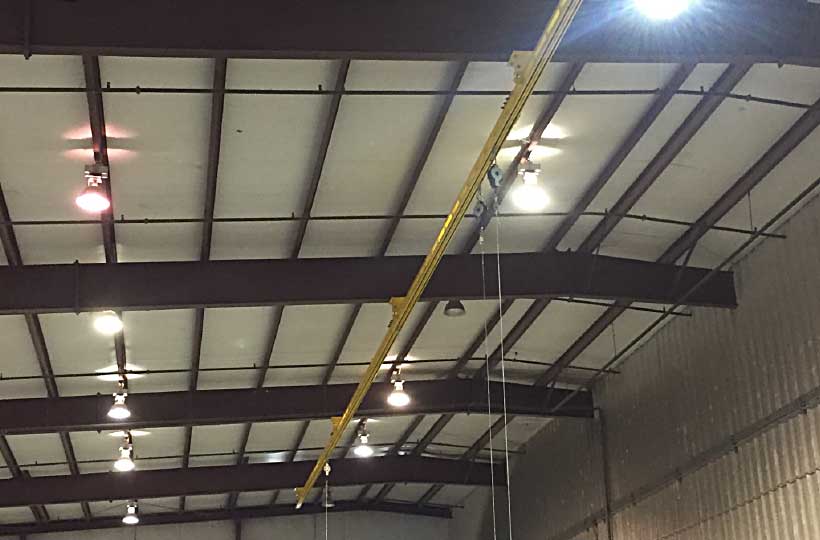 Project Details
In 2012, FLS installed six (6) Twin FlexRail totaling 400ft (FLS project 12878) for Viking Pools. Due to new operational needs, the client needed to extend the existing systems in one bay to offer further fall protection coverage for their workers.
The total addition was of 250ft of Twin FlexRail. Twin FlexRail offers the users bypass capability. With this addition, they are able to provide fall protection to 11 additional users and increase the working capability along the new production line. The 11 users are physically separated from working in the same spans by installing end stops into the system at several points.