FLS for Trucks/Trailers
Greif, Inc. (NYSE: GEF, GEF.B) is a global leader in industrial packaging products. The company produces steel, plastic, fibre, flexible, corrugated, and reconditioned containers, intermediate bulk containers, container board and packaging accessories, and provides filling, packaging and industrial packaging reconditioning services for a wide range of industries.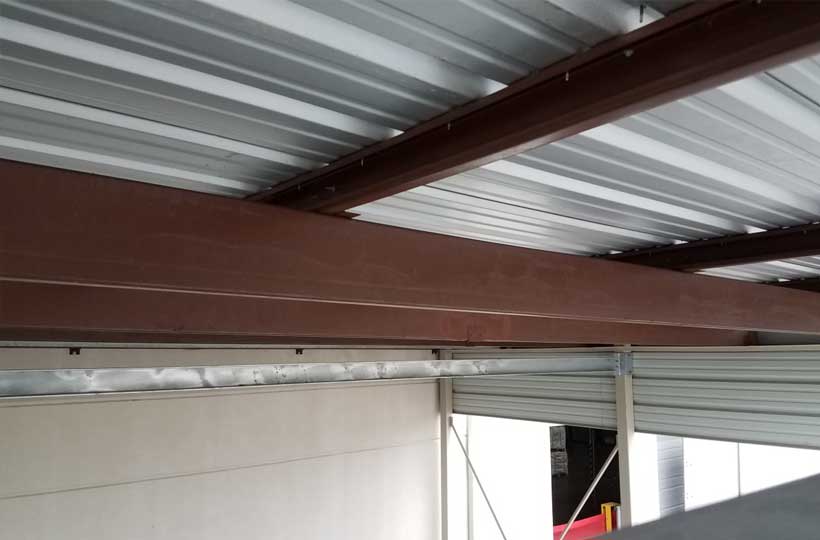 Project Details
Overhead fall protection was needed to safely access the tanker trucks and ISO Tainer trailers in the truck bay. A FlexBridge was designed by FLS engineers to safely access both lanes in the truck bay regardless of the configuration of the trucks/trailers below. At times the trucks/trailers are spotted at either side, or in the center, and the FlexBridge allows for maximum versatility and access.
An Engineered Solution
The bridge system's east runway spans between the building tilt wall and the canopy column. The west runway spans between the building tilt wall and a beam installed by FLS between two existing columns to allow for correct positioning of the runway.
The FlexBridge travels the runways to allow exact positioning of the system over the tanker truck.
FLS engineers designed, fabricated, and installed these systems.