4×4 Exosphere
The Exosphere anchor system is a unique and portable fall protection solution designed for industrial job sites where workers are exposed to fall hazards that are not easily solved by traditional fall arrest solutions. Exosphere anchor systems will increase productivity, reduce lost time, and prevent injuries – all while guaranteeing the absolute highest level of fall protection.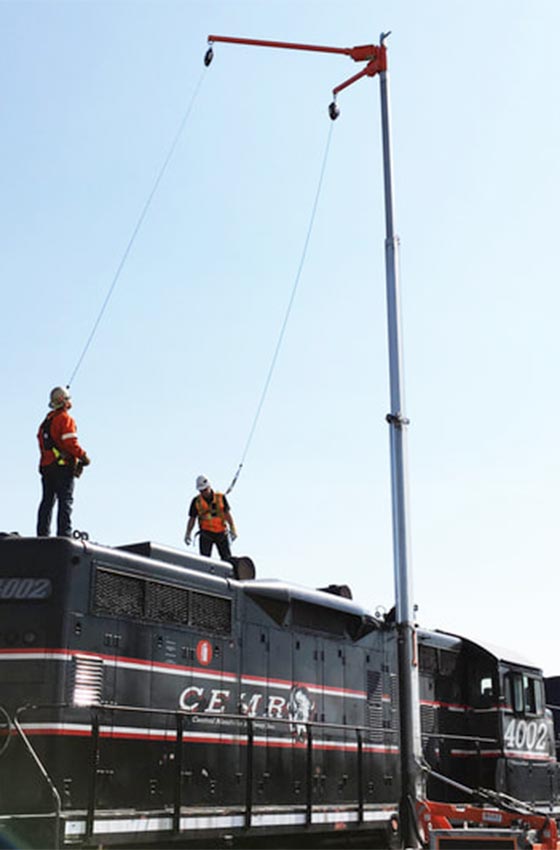 Features
Unprecedented 4-stage telescoping mast
Anchor point heights up to 42 feet
Supports up to 4 users depending on task
Quick setup time between 2 and 10 minutes
Offered in fixed vertical height, manually adjustable height, and hydraulically adjustable height
Available maximum mast heights 14′ to 38′
Available anchor arm lengths 24″ to 98″
Mobility
The exosphere is available in a 4×4 self-powered remote control, trailer mounted highway towable and forklift or pallet jack movable versions.